cjdropshipping
Fitness Knee Joints Protector Pad
Sizing guide
Your knee is the most important joint that holds most of your weight.
It is crucial for your movement and massive forces act on your knees every day. If your mobility is limited or if you want to stabilize and protect your knees we have the right product for you! The Fitness Protective Knee pad.
We created a new kind of knee brace that is built with 6 unique features and just your health in mind. The advanced Fitness Protective Knee pad consists of an anatomically and bio mechanically contoured knit and integral, ring-shaped, functional disco-elastic cushion, which is called the Omega pad. 
This structured pad relieves pain by providing the therapeutic pressure of the support from the kneecap to the soft tissues of your knee. Two nubs on the lower edge, the Hoffa pads, exert pressure on the infrapatellar fat pad, which increases relief for the kneecap and enhances the pain-relieving effect. Lateral wings extend into the joint space of the knee and provide targeted pain relief at the meniscus in this sensitive area.
The ingenious functional material and shape of this Fitness Protective Knee pad make wearing this brace super comfortable and highly effective. The breathable, skin-friendly knit adapts to every movement, without any irritation or slipping. We adjusted the material in the sensitive area of your knee and made it much softer and more elastic and the integrated spiral stays at the side and makes sure that the knee brace does not lose its shape during movement. A donning aid that is integrated makes it easier to put this support on and off.

FEATURES:
Injury Prevention: These knee pads are your safeguard against sports injuries, making your activities safer. 
Easy Application: Equipped with adhesive tape that's both sticky and easy to tear, you can quickly secure these knee pads without hassle.
Enhanced Protection: With double beams, they offer steadfast protection to your meniscus, ensuring you're well-guarded during physical activities.
Breathable Comfort: Their excellent air permeability ensures that you stay comfortable, even during intense workouts.
 Size information:
Size information
Size
Leg circumference, cm
Leg circumference, in
S
30-35 cm
11.81-13.78 in
M
35-37 cm
13.78-14.57 in
L
38-41 cm
14.96-16.14 in
XL
41-46 cm
16.14-18.11 in
XXL
47-53 cm
18.50-20.87 in
XXXL
54-65 cm
21.26-25.59 in
Measure the circumference of the thigh 10cm (4in) upwards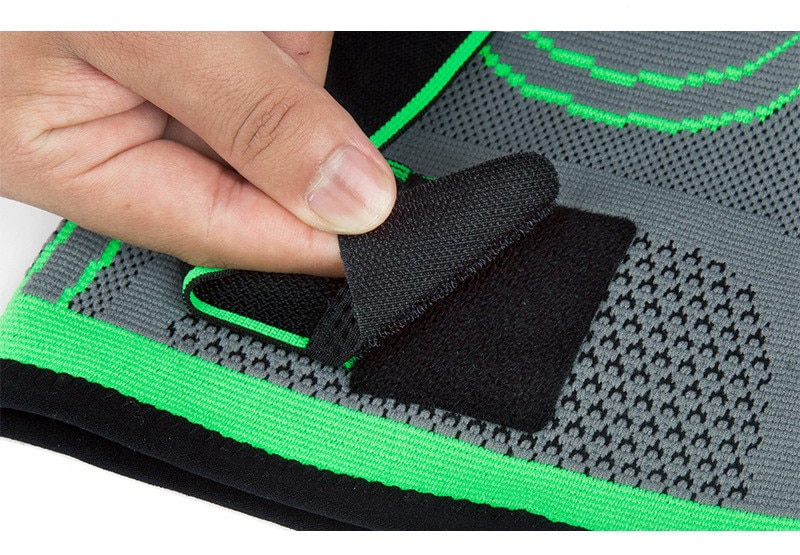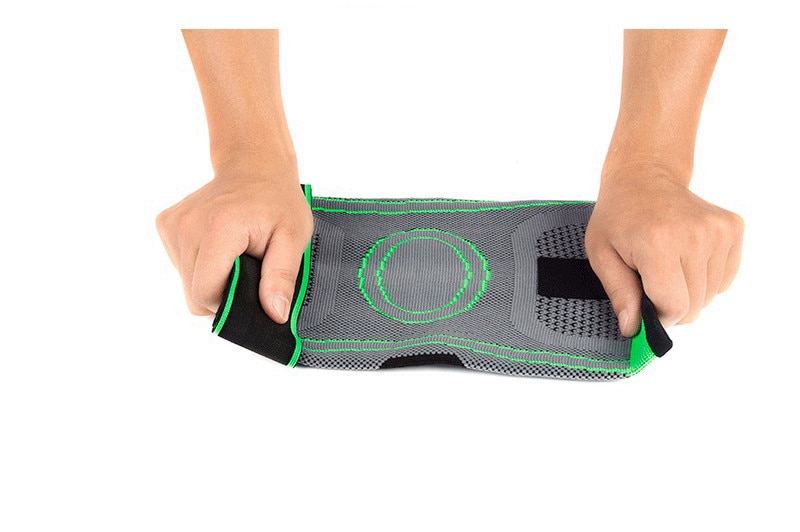 SPECIFICATION: 
Main material: Nylon
Applicable people: Adults
For sports: All sports
Applicable scene: running, fitness equipment, fitness body
PACKAGE LIST:
Protective gear*1 (Not a pair)