Eminence International
Pest and Insect Catcher - Harmless
Sizing guide
Get rid of bugs the eco-friendly way with this Creative Pest and Insect Catcher.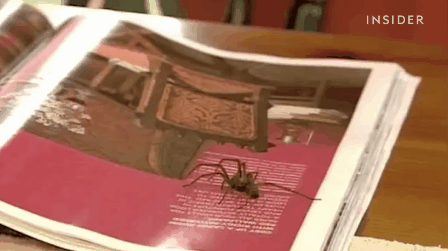 This product allows one to catch and release. The no-kill device is also appealing to people who have a fear of creepy crawlers, being that it's on a 25.5-inch-long stick, which offers plenty of distance between human and bug.
To get rid of a tiny unwanted house guest, you squeeze the nozzle, opening the brush, place it over the insect and then let go.

Of course, We are not neglecting the voice of those unhappy customers, here are the watch outs:

smaller insects are difficult or impossible to catch, so in this case size does matter
some argue that once caught, insects and especially cockroaches easily escape before arriving outside

with most critters you need to be fast and react quickly, otherwise you miss your chance

spider lovers advice to avoid using the critter catcher on spiders carrying babies on their back, as the baby spiders will fall off. In this case the classic paper slipped under a glass remains the best solution

this catcher comes with a cover to secure the catch.
Specification:
Material: plastic
Size: approx. 65 * 13.5 * 6 cm