Usefulthings LTD
Sizing guide
Take care of your pet and get rid of the extra hair easily with this self cleaning pet hair comb!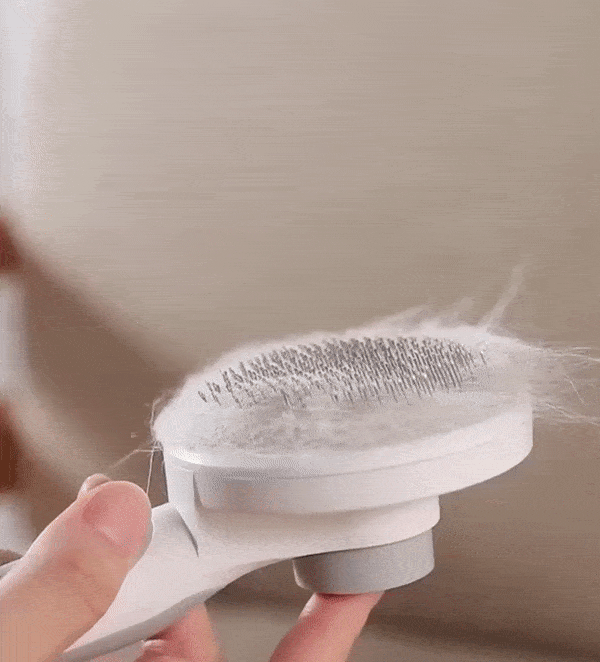 Great love for pets
Pumpkin design, you will find it fun and relaxing to groom your dog or cat and it will make your baby love being brushed!
Professional brush for pets:
The bristles are fine bent wires designed to penetrate deep into the coat and is really capable of grooming the undercoat well without scratching your pet's fur.
Promotes a healthy and shiny fur coat
Regular brushing and massage can help improve blood circulation and relax your pets. Perfect for small, medium and large animals with short / long hair!
SAFE AND DURABLE MATERIAL
Our slicing brush is specially designed with a comfortable grip and non-slip handle, which prevents strain on your hands and wrist, no matter how long you brush your pet!
Easy to clean
When you're done brushing your pet, just click the button and the bristles retract from the brush, making it super easy to remove all hair from the brush, so it's ready for the next use.
Product information:

Product Category: Comb brush
Specifications: white, pumpkin color
Applicable gift-giving occasions: weddings, parties
Applicable gift-giving relationships: couples, couples, colleagues, friends, classmates


Packaging Information:
Hair cleaner x1