Usefulthings LTD
Sizing guide
Have fun like a child!
The Electric Foam Bullet Firing Ring Gun Toy is a toy gun that shoots foam bullets. This toy can be used to have fun with friends and family, or as a way to practice shooting skills. It is a perfect gift for kids!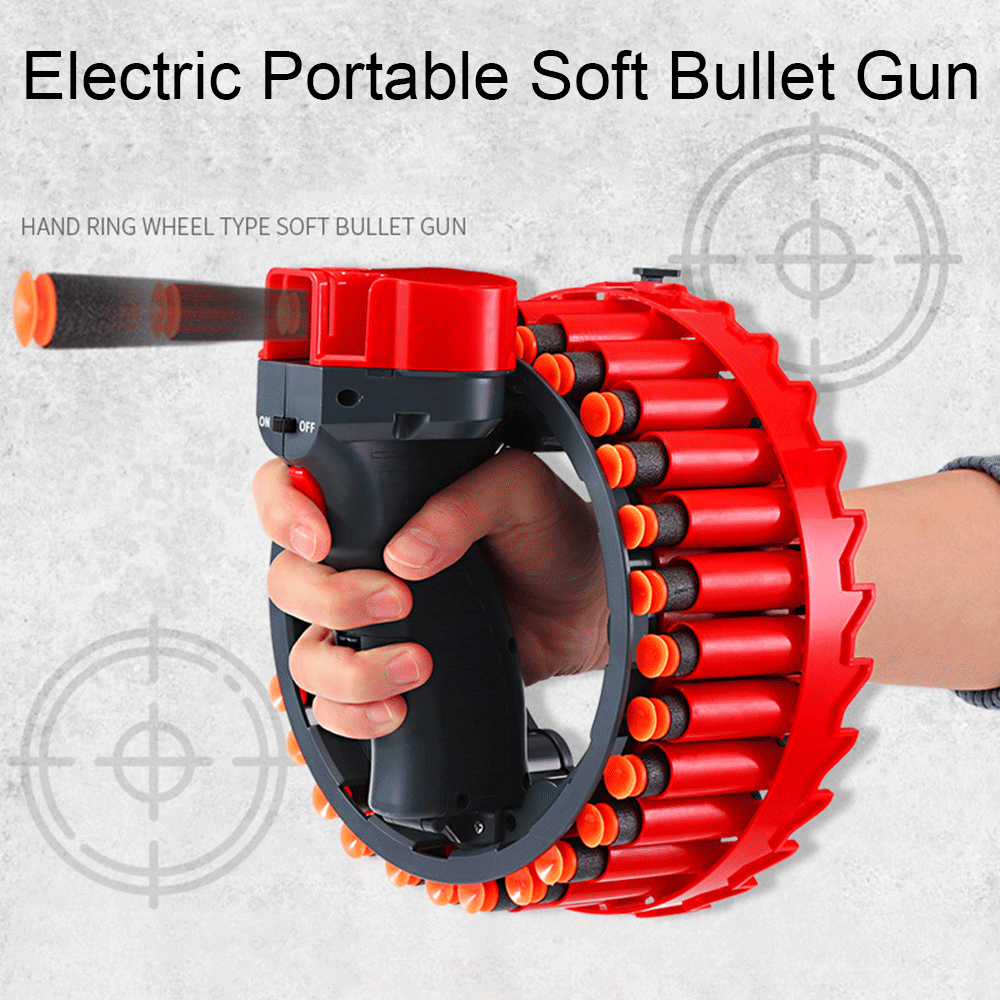 Long range: Long distance shooting makes playing more fun.
Holds 28 darts: Large capacity magazine rotating 28 round large magazine.
Compact and easy setup.
Charge time :USB cable charge 3hours. Using a rechargeable battery.
Important Information
Material:

 

Plastic

Package Size: 250 x 158 x 215 mm
Product information:
Material: ABS plastic and electronic components
Use time: About 35 minutes
Charging time: About 3 hours
Product size: 20 x 15.4 x 20.3cm
Package size: 25X 15.8x21.5cm
Product battery: 3.7V rechargeable battery
Charging mode: USB charging
Product list: Bracelet soft bullet gun, rechargeable battery, USB charging cable, 28 soft bullets